Electric Heating & Service in Las Vegas, NV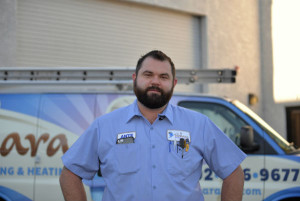 Electric heating can conveniently be utilized as 'top up' heating, where gas or other central heating is used as the main form of heating. Many electrical heaters are portable and respond quickly.
Our professional HVAC heating contractors can install many various types of electrical heating devices in your home or business. With our many years of experience you can rest assured that your electric heating installation will be prompt and efficient!
Why Las Vegas Should Hire Us for Electric Heating
Our licensed and insured Nevada HVAC technicians are highly experienced when it comes to the special needs of Las Vegas heating installation and heating repair.
When it comes to energy cost, we help our clients save considerable amounts of money. Our technicians will perform quality system efficiency analysis. We also educate our customers on how to detect potential problems with their Las Vegas HVAC systems.
If you are looking for Las Vegas and South Nevada Electric Heating then:
please call (702) 796-9677 or complete our online request form.
Compared with forms of Las Vegas heating which involve combustion, electric heating is clean. There are no fumes associated with this type of home heating. Another bonus is that it is usually cheaper to install than other forms, either in a new build, or in an existing Las Vegas home.